Morfa Bychan Cutout July 2012
A swarm entered the soffits on the south elevation of a chalet about three weeks previous to the cutout. The bees were entering through grooves formed between the lapped cedar wall cladding and the PVC soffit. On the sunny day when this cutout was done, there was a steady and busy flow of forager traffic.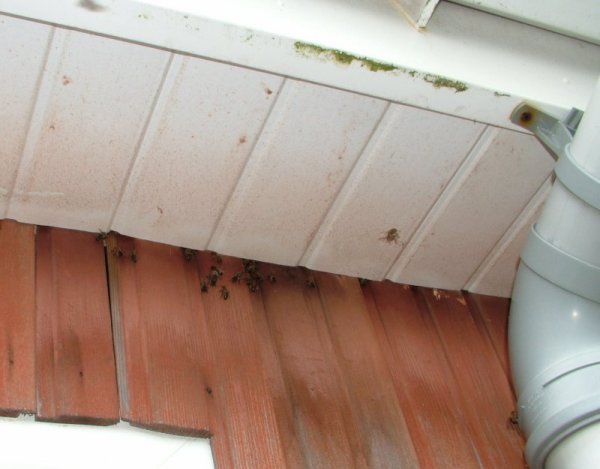 After removing the PVC soffit cladding, the original plywood soffit board was exposed showing that the vent for the soil pipe as once routed through the soffit. The bottoms of combs of an earlier honey bee nest can be seen through the hole that remains. However, the new colony was in the adjacent cavity to the left of the rafter denoted by 'R' in the photo below. The bees were entering through a damaged part of the old plywood soffit.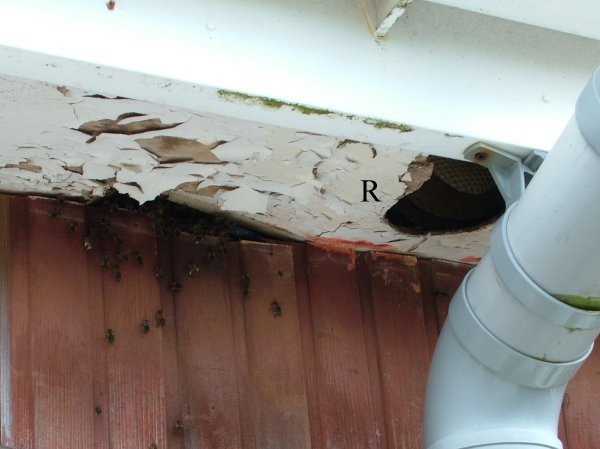 The photo below left shows the nest positioned between two rafters. The photos below were taken from below the nest.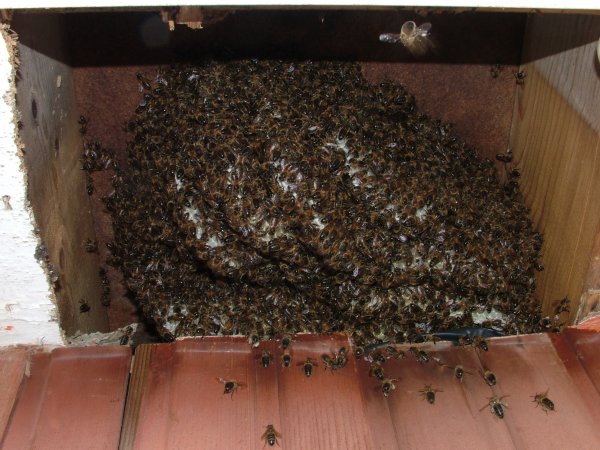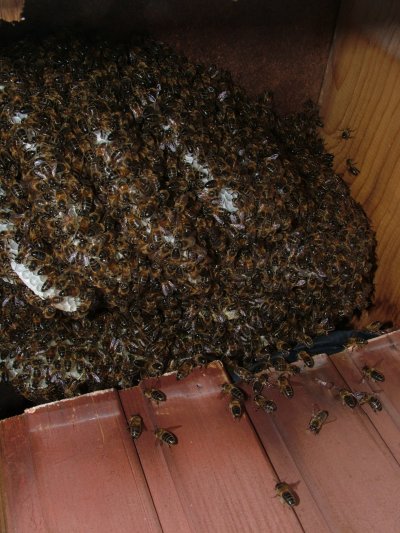 Five combs were removed with adhering bees and tied with rubber bands into frames sized to fit a standard top-bar Warré hive box. A small sixth comb contained a little honey and pollen only. A seventh comb further into the cavity had just been started. Combs were immediately transferred to a Warré hive box placed near the cavity and with its entrance facing the returning forager traffic. A bee vacuum was used to remove remaining bees from the cavity. The photo below shows the bee vacuum collector box on top of the Warré hive box.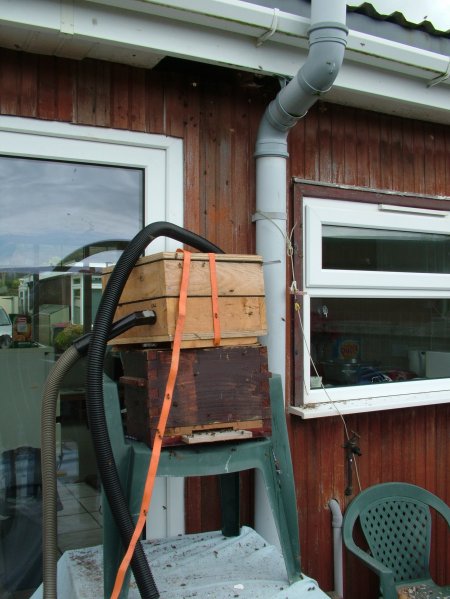 The colony was transferred to an apiary 8 miles away and the bees in the vacuum box released into the hive box with combs. The photo below shows the last of the bees entering. There were 64 casualties in the bee vacuum. A visual estimate of the original colony population suggested that it was about 15,000.