Warré Hive Comb Photos
New comb in a Warré hive-body box
This box was started with an artificial swarm and a month later was discovered to be queenless. The bees were smoked out of it and the central combs removed for inspection before giving it and its bees to another Warré colony. Inspection revealed no laying worker activity. It was surprisingly well developed for a colony that was apparently going nowhere.
The combs are pinned in place at each end with a single 20 x 1 mm Japanned gimp pin which has had the head cut off. The comb can be lifted off the pin with the fingers and, provided it is carefully re-positioned, pressed back in place.
The following photos show three views of the comb.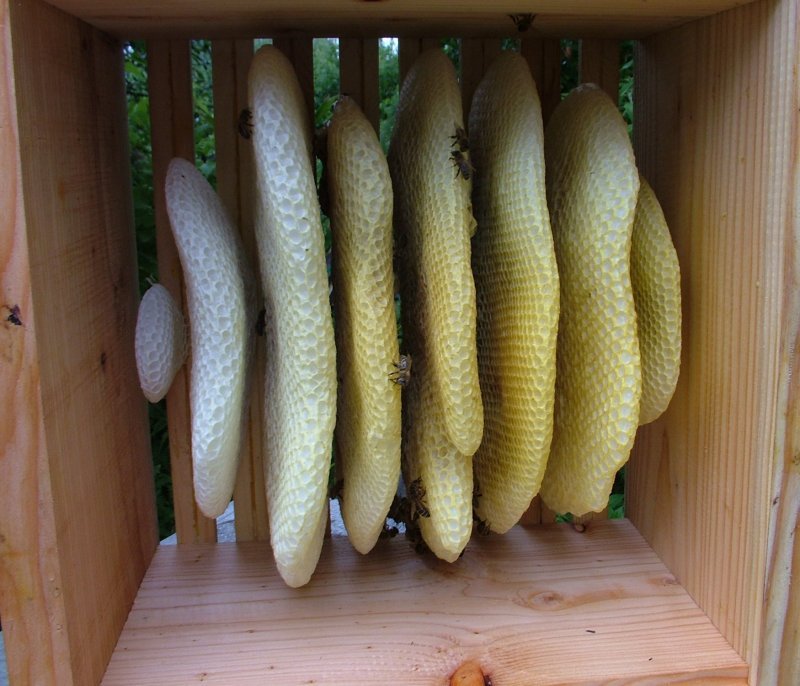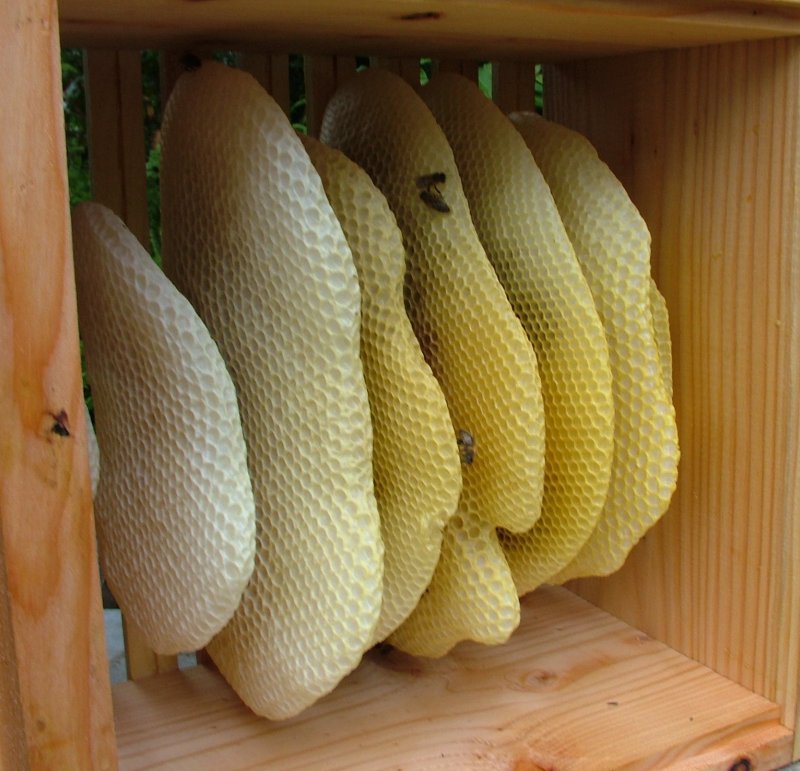 Warré 7 box 2 comb September 2010