Bearding at the entrances of two Warré hives
29 June 2009 the temperature in the shade reached 29 degrees C. Two Warré hives developed bearding despite both having empty boxes at the bottom.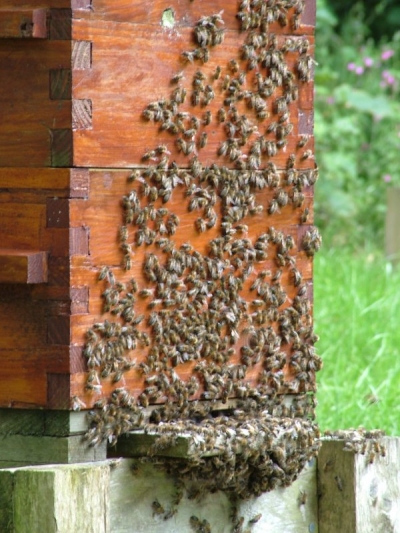 Hive W2, populated in 2007 with an artificial swarm from a National hive, is exposed to direct sun for a few hours round the sun's zenith. The dark colour of the wood stain does not help in keeping the hive cool. However, see the following photo.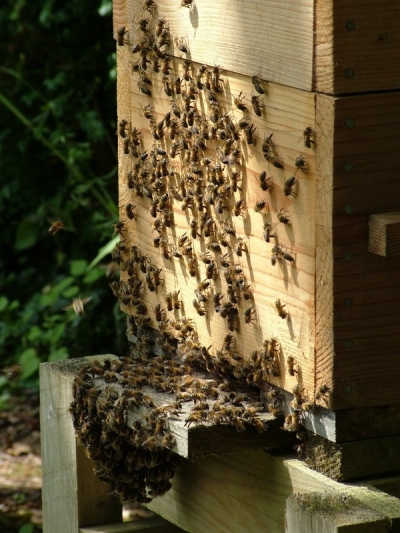 Hive W9, populated in 2008 from a Warré hive swarm is in dappled shade most of the day. An empty (5th) box was added on 27 June. This beard was present at 14.30 hours but had gone by 17.00 hours. This is the first of the author's hives observed to beard and it happens despite the light colour of the wood.
More extensive bearding on a Warré is illustrated by Uli Schläpfer at http://biene.arkasana.ch/?Stand_Mohren:B%E4rte&pic=3&page=0 .