David Marshall's Modified Lazutin Hive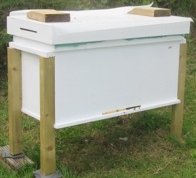 Mk.I
Below left: Mk.II
Below right: hinged roof open showing 25 mm foil-backed insulation, crown board and top-bar cover mesh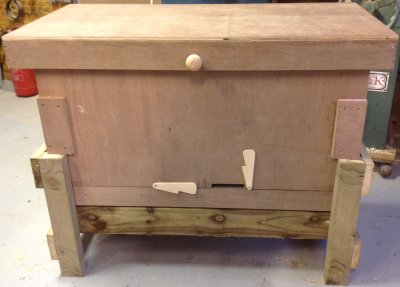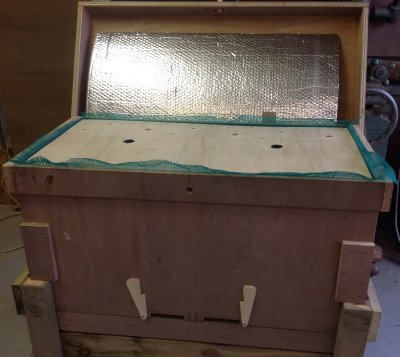 The hive body is made of 18 mm plywood and the roof is 12 mm ply. The roof is waterproofed with surplus liner used for garden pools. The top insulation is made from foil-faced double bubble wrap left over from a house renovation. The stand is treated softwood from a local builders' merchant. The top-bar cover mesh is the type of fine mesh used to line greenhouses.
Below left: removable tray under the mesh floor
Below right: trough with top-bars spacer blocks, frames and mesh floor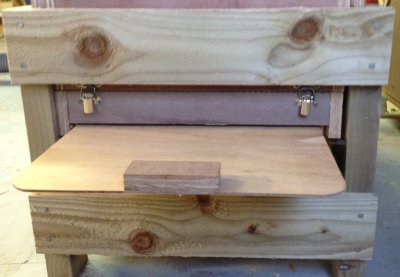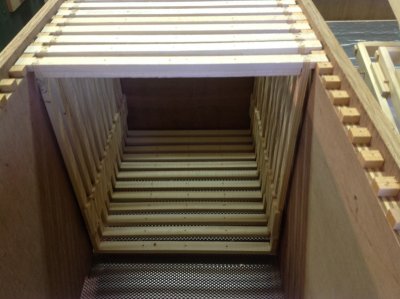 Below left: detail of home-made Hoffmann-type frame bottom spacer.
Below right: frame with starter-strips and bamboo skewer comb supports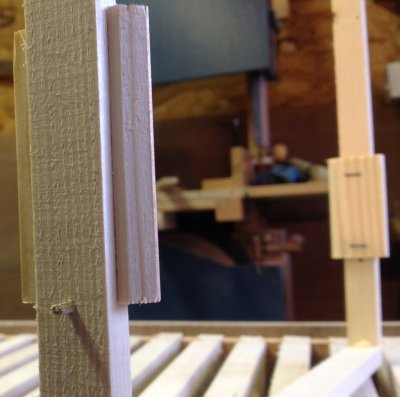 The frames are sawn from 'scant' timber from builders' merchants. This is kiln dried, untreated spruce. All components are 20mm wide. The top-bar is two pieces 20 x 10 mm glued together, one piece has a groove into which the starter strips are set with melted wax. Side bars are 20 x 10mm. The bottom bar is 20 x 12 mm because 10 mm is was found not to be stiff enough when wiring the frames. The frames are 375 mm wide x 440 mm deep. The comb area is 355 mm x 410 mm.
Below left and right: inspecting Mk.I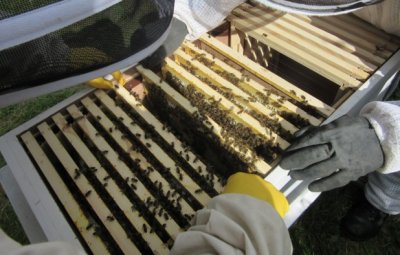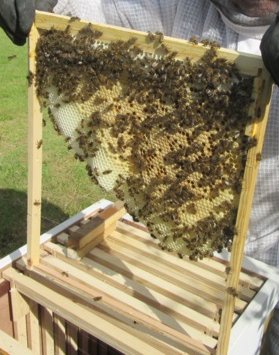 25 April 2016
The Mk.I colony came through winter in good condition. A swarm is awaited for populating Mk.II.
30 June 2016
About a year later, a lot of bees, no swarm so far.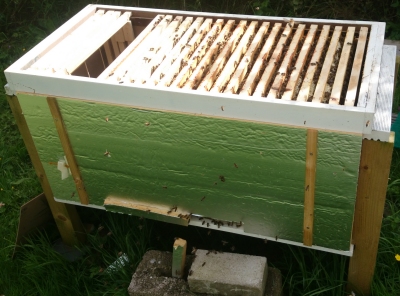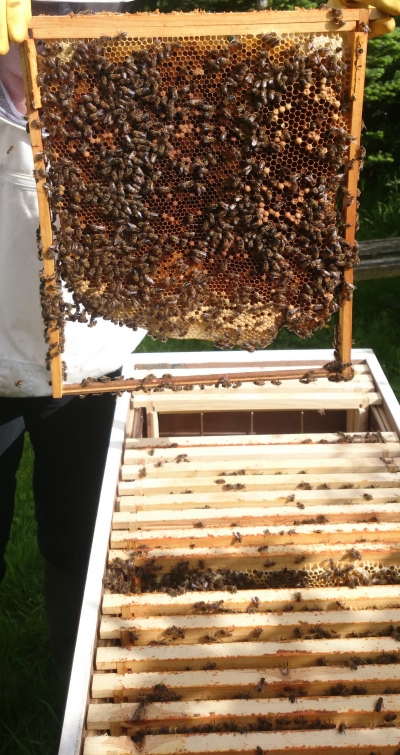 September 2018
Harvested combs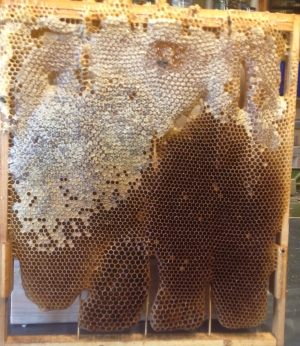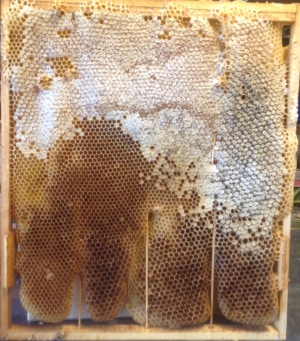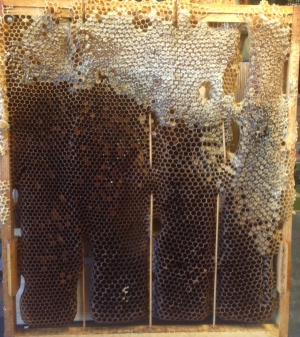 To contact David Marshall email: xdavid (dot) marshall (at) gmail (dot) com
(To reassemble this anti-spam e-address, please reconstruct it in the format name.surname@gmail.com)
For more background on the Lazutin hive concept see David Heaf's modified Lazutin hive