Minfordd (July 2014)
The following job included sweeping the chimney from the top.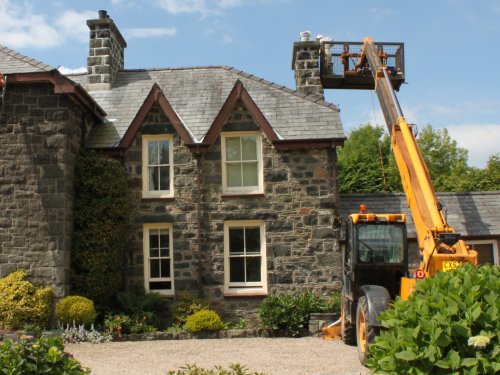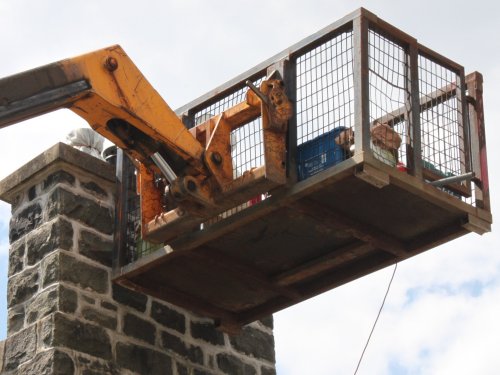 Below: bee free cowls covered with bags while the bee flue cowl is removed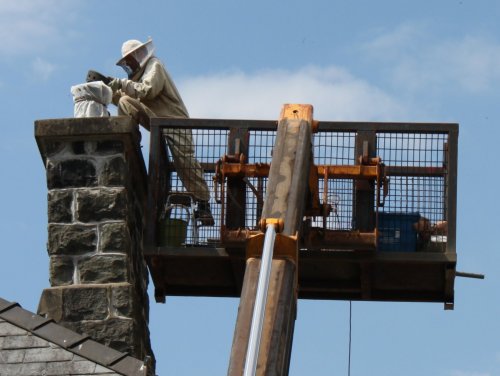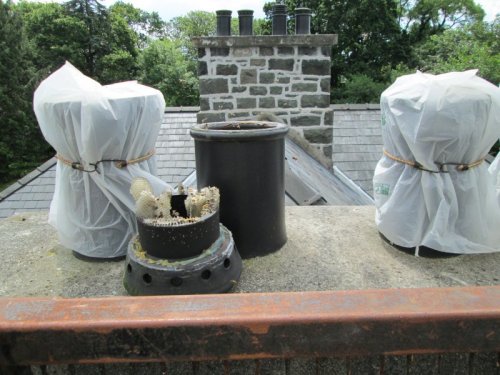 Below: when the cowl was removed, a comb fell to a slate restriction. This colony was broodless.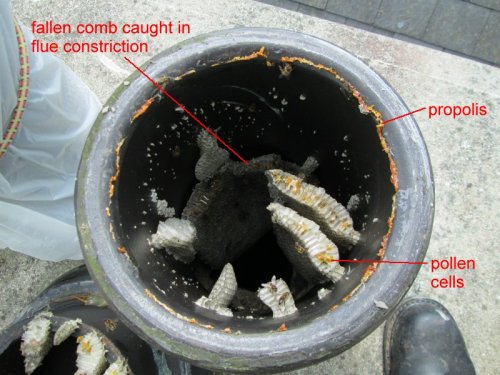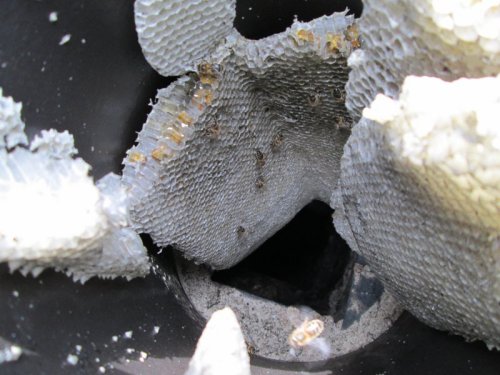 Below left: slate constriction below pot was chipped away to eliminate the constriction. Below right: sweeping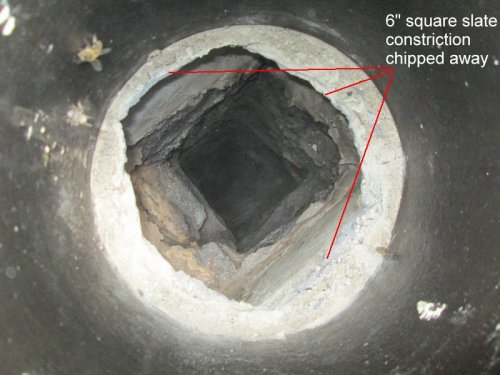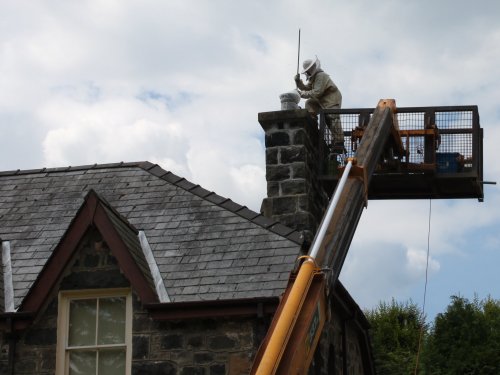 Below left: insect proofing the disused (left) cowl. Below right: elephant's foot cowl replaced with a stainless steel cowl to allow the chimney to be used.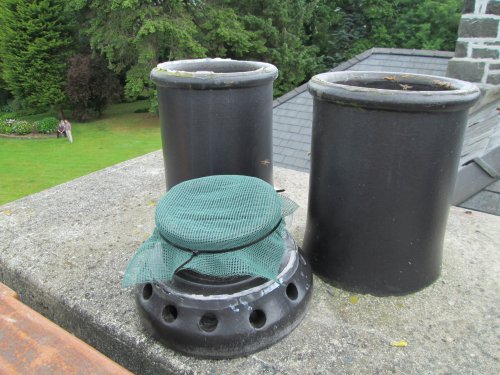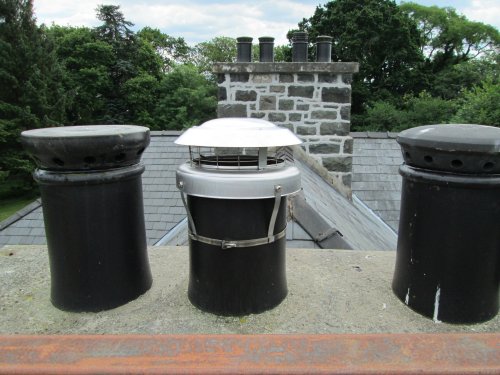 Below: inspection of and sweeping the second chimney which had bees at it, but no evidence of a nest.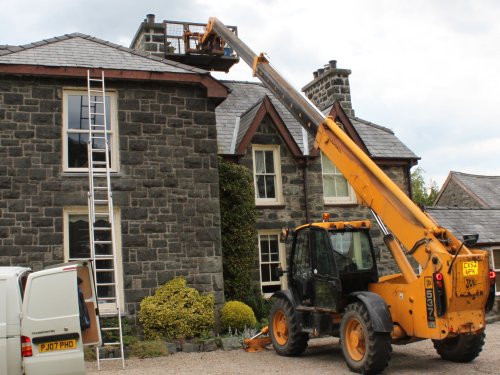 David Heaf's bee removals index