Trap-in at Criccieth High Street
In a sunny spell on 5 May 2011 the owners' attention was drawn to a chimney by the loud noise of bees. They came 'like a black cloud'. Apparently there had been a colony in the same chimney the previous year and he had tried unsuccessfully to kill them with suphur candles. Apparently they died out over the winter. After the 2011 swarm arrived, bees were getting into the house and the owner wanted them removing. The various options were considered, and the opwner chose trapping them in. He was sure that the chimney was bee tight apart from the cowl on a gas fire flue and a vent hole of a disused flue at the top.
Access was through a loft bedroom Velux window which was first removed. The owner provided a roof ladder to reach the chimney.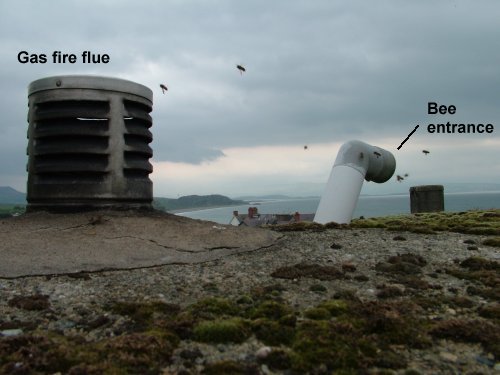 The bee entrance was plugged with aluminium foil and taped over with duct tape. The gas fire flue cowl was covered with foil which was secured with cable ties.
After sealing up the diusused flue vent, the few returning foragers, who had ventured out into the light rain, clustered on the pipe.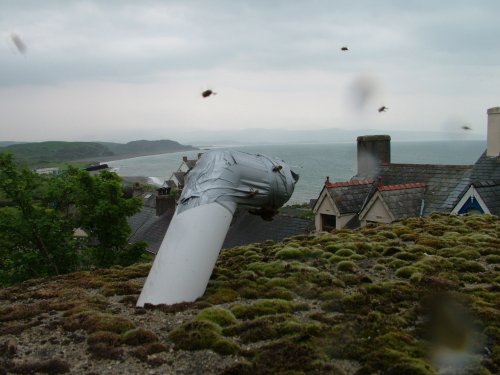 By 14 June it was clear that the bees had found another way into the chimney under the roof slates.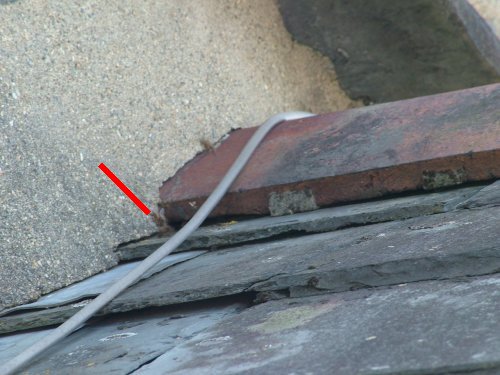 The hole was caulked with building mastic as was all the cracks in its vicintity. Returning foragers can be seen in the photo below looking for a way in.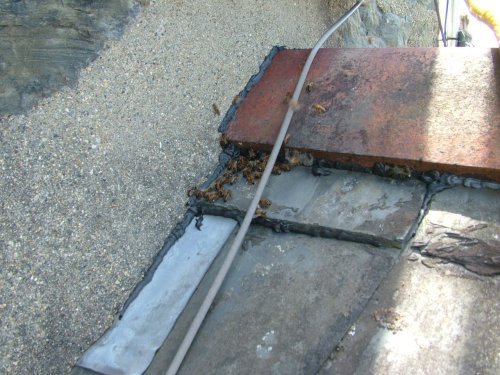 The opportunity of this visit was taken to fit a more durable vent capping cut from the stainless steel mesh of a kitchen strainer and secured with cable ties. The capping on the flue cowl was later removed.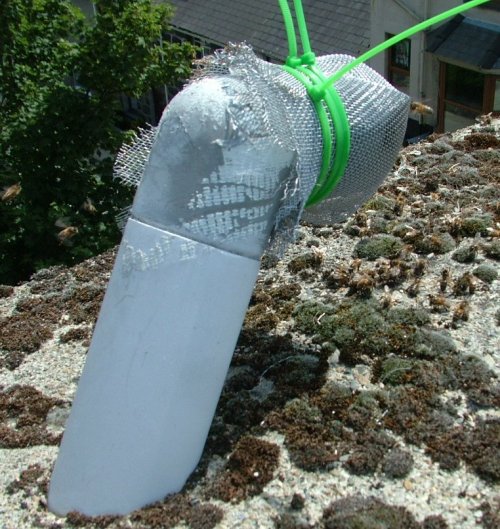 David Heaf's bee removals index